Episodes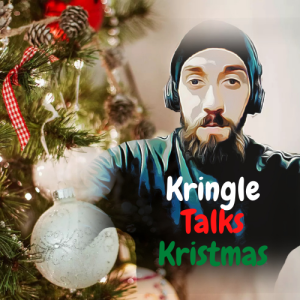 Sunday Nov 14, 2021
Sunday Nov 14, 2021
Hi all and welcome to my brand new Christmas podcast; KringleTalksKristmas, hosted by me, Kriss Kringle.
I venture from sunny old London, England and have always wanted to join the Christmas podcast world and I am delighted to say that I am now apart of the Christmas Podcast Network!
This first episode is called Tomte; which is a mythological creature from Nordic culture typically associated with Christmas. I have a few Tomte in my house and absolutely love them. Traditionally you find them short, having a long white beard, and wearing a conical or knit cap in gray, red or some other bright colour.
I hope you enjoy the first episode and can't wait for you to see what I have coming up!
Follow me on twitter - @KristmasTalks